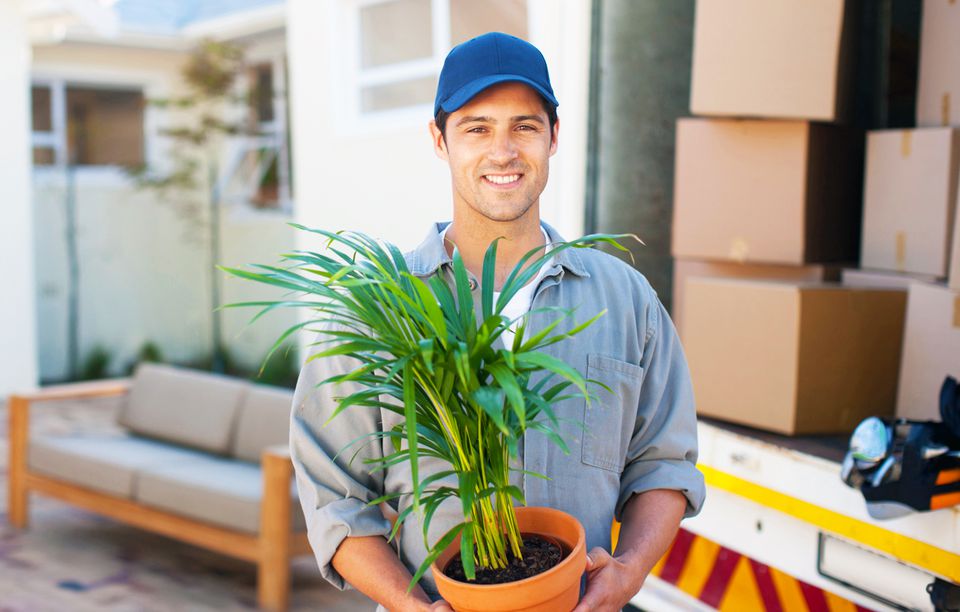 When moving household and hiring movers, it's important to hire only the best ones. There are lots of moving companies nowadays to choose from so it may be very difficult to decide. This is why we've created the following tips on how to choose the most reliable and trustworthy movers.
Should you hire movers? The decision of hiring movers is totally up to you. Of course, it depends on the number of different factors like time, budget, the size and the type of move etc. Moving a few boxes across the block or town may be handled on your own. However, if you're moving the whole household long-distance, it's better to entrust the move to the professionals who have proper equipment and knowledge to handle even the most difficult relocations.
Researching movers. This is actually one of the first things to do. This simple step will help you find the moving company who will be able to accommodate your moving needs. Nowadays it's very simple to research movers online but very difficult to find the good ones. Among the most trustworthy moving companies in America providing a wide range of moving services are ACE Moving and Storage, Big Apple Moving & Storage, Flat Rate,Man With a Van, Morgan Manhattan, Dumbo Moving, Moishe's Moving & Storage and others.
Make a list of things to know about hiring movers. There are so many things you should know about hiring movers which can be overwhelming. This is why it's recommended to create a list of important things to remember before hiring a moving company. This way you won't miss anything and will be more organized.
Questions to ask the moving company. There are some questions to ask a moving company even before getting a moving estimate. This is an important step that will help you understand whether the chosen mover will be able to meet your requirements.
Avoid common mistakes when hiring movers. By avoiding certain mistakes when hiring a moving company the process can becomes a lot easier. It's very important to know how to hire movers. Usually, people tend to hire a mover after receiving only one quote. However, it's recommended to get at least three quotes and compare them to find the best moving company. This step will help you receive the most accurate estimate.
Know some basic moving terms. It's useful to find out some basic moving terms before hiring moving companies. This way you will be more aware of the situation. For example, 'bill of lading' means a legally binding contract of transportation of your personal belongings. And 'delivery window' is a period of time during which the carrier guarantees to load and unload your belongings at the final destination.
Moving estimates. After receiving at least three quotes and making sure that movers are able to meet your requirements, the next step is to make a final decision in choosing the carrier. This will help you make a choice of the moving company and plan the moving budget. However, using moving cost calculator will help you get an accurate and fast estimate of your specific move.
Signs of moving scams. Unfortunately, not all moving companies are reliable. There are also rogue movers who can damage your goods or even steal them. However, there are some signs which will tell you that something is not right. Often, when the mover refuses to do an inspection of your belongings on-site and gives an estimate according to the information you gave, means that you should keep looking. Also, if a carrier offers a better price on cash transaction it means that they are not the company you can trust. It's certainly better to make a CC payment for the move because this way you will be able to cancel it if a mover fails to show up. Don't forget to check all the documents of a moving company including registration number, local address, license and insurance. So, by noticing all these signs you'll save yourself time, money and nerves.
Hiring interstate movers. Hiring movers to move out of state requires taking even more precautions than a local move. It's important to double check the moving company in order to avoid frustration, disappointment, damage or loss of items. In this case, avoid hiring companies that only take cash because this might mean that you will never see your belongings again. So, make sure the mover is legit. Long-distance moves are complicated which means they involve more paperwork. It's good to make sure that you clearly understand the document before signing it. If you're not sure then ask for a clarification. Another thing you should ask the mover is how the claims regarding missing/damaged items are handled and whether the company offers an option of adding an additional insurance. Make sure to check that all the boxes and things are there and nothing is missing. If you will sign that everything is in place, it will be almost impossible to get your things back if something is missing.
Check whether your mover is a broker. When you contact the chosen mover, it's important to keep in mind that it may be a broker. Just assuming that it's a not a broker may cost you time and money. Ask the mover if it is the case and who will carry out the move. It's important to investigate both companies and check their credentials. According to the law, the company should inform you that they're hiring another company for the specific move. Make sure to find out all the details.