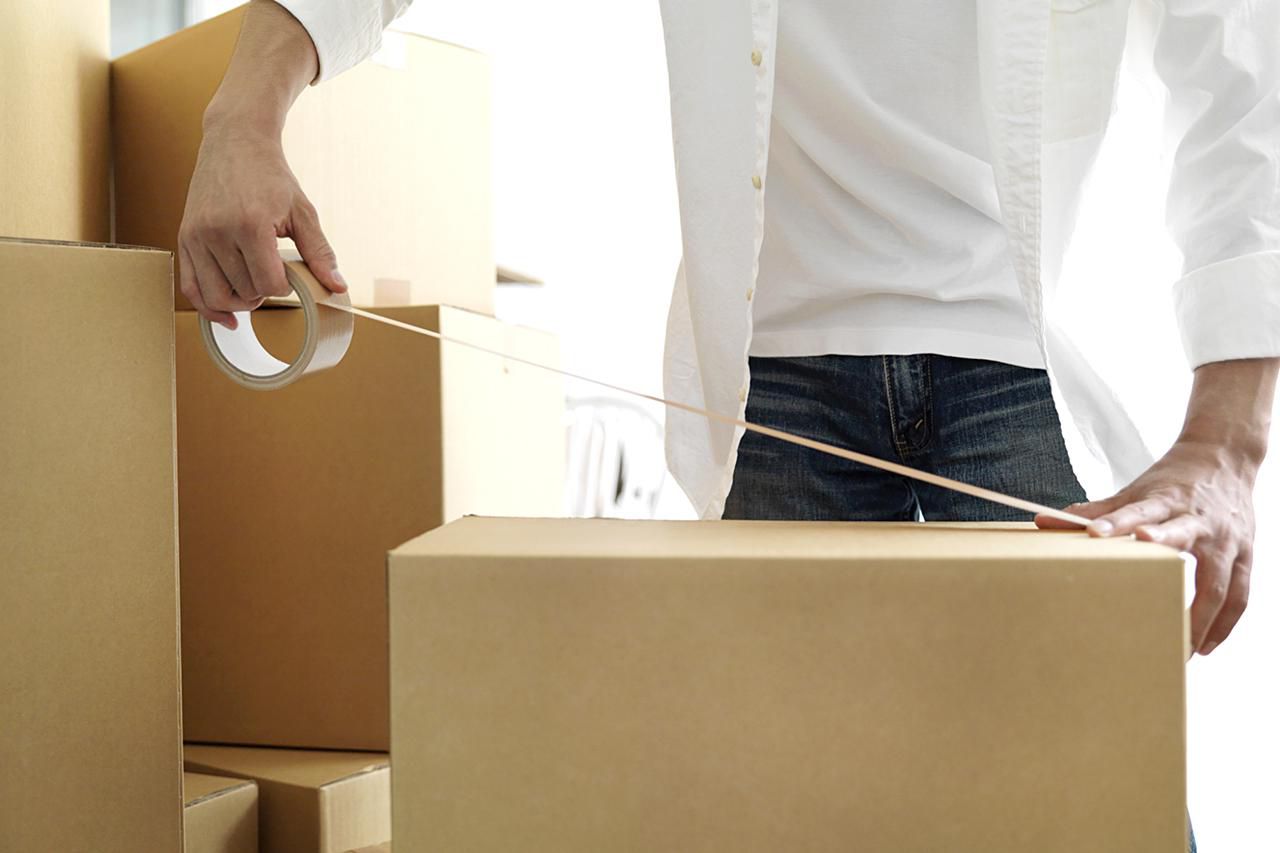 Moving art pictures and valuable things like family photos, good pieces of fine art or other framed pictures, it's useful to know how to pack and prepare them for the relocation. Otherwise, you may end up with chipped frames or ruined pieces of artwork which is very frustrating.
Using Proper Packing Materials
Small pictures and frames can be packed in an average size cardboard box which has to be clean and its bottom secured. It's wise to pack with used boxes if possible for both saving money and the environment. Just make sure that those used boxes are clean and have solid bottoms that are able to hold the pictures. Packing pictures for a move is definitely not an easy thing to do.
In case of moving huge pieces of fine art, it's recommended to pack each item individually in a separate box designed especially for that purpose and must be larger than the picture frame. These special boxes can be purchased at moving supply stores or from moving companies. You can also find different boxes at office supply stores. Fine art moving does require special moving supplies.
If you aren't able to find these specialty boxes, apply the used one of the needed size and take it apart. Remember that the box should be bigger than the picture frame of the fine art piece. Also, you will need bubble wrap, packing paper or any wrapping material in order to protect the frame. Grab a packing tape and a marker as well. It's good to know how to pack pictures for moving if you want them to reach the destination safely.
Wrapping Pictures And Their Frames
To start off, you need to lay out the packing paper on a flat surface. In case of wrapping a large picture, make sure that the ends of the packing paper overlap to create an area which is twice the size of a picture frame.
The frame glass side should be located down against the paper. Then, the ends of the paper should be wrapped around the frame. In order to secure the paper on the picture, apply a packing tape around the picture from all sides.
However, if you're packing small frames together into a cardboard box, it's also wise to wrap each one in a packing paper to make sure they are safe during the move. All these steps will prevent the glass from breaking and the pictures from being damaged. Knowing how to pack pictures will save you from all the stress and frustration the future.
Packing Pictures In Boxes
In case if you're using one of those specialty boxes for large pictures, it's important to make sure that one end of the box is secured and closed. Turn the box down on the sealed end carefully slide the wrapped frame inside. It may be a hard thing to do depending on the picture size, so it's a good idea to ask a friend for help. Usually, art moving requires additional help so don't be ashamed to ask for it.
If you used an old cardboard box, then put the frame on top of it and secure it with a packing tape. If the box you used is large enough, bend it around the frame and again apply packing tape to secure it. However, if the box cannot be bent, it's wise to cut the box up and create separate cardboard pieces for each side of the frame or use another box to disassemble and cover the exposed frame side.
If you are confident in the chosen movers or will move on your own, then it's also possible to cover only glass side of the frame with a cardboard. It's important to mark both sides of the box "Fragile" and where it belongs (bedroom, living room etc.).
Moving such valuable and fragile items as fine art and pictures is a difficult process but you can always seek help from professionals who have proper equipment, specially trained staff and experience to provide a full range of moving services including packing and moving valuable and fragile things like pictures. By getting moving picture quotes you will be able to choose the moving company that will be able to accommodate your specific needs.
Among the best carriers providing quality packing and moving services are ACE Moving and Storage, Big Apple Moving & Storage, Flat Rate, Man With a Van, Morgan Manhattan, Dumbo Moving, Moishe's Moving & Storage and others.
The Cost Of Packing And Moving Pictures
The cost of moving and packing fine art depends on numerous factors like the number of such items, the need of additional moving services and many others. However, using a moving cost calculator will help you determine an accurate cost of such services. This will help you be prepared, avoid unpleasant surprises and give you the idea of how to plan the moving budget.
Where To Place It On The Truck
When loading the box on the moving truck, it's important to make sure to put the packed piece of fine art on its side only, not flat. In this position, the picture will be more likely to stay safe while putting it flat will lead to damage. When the picture is on its side it is able to absorb the pressure easier than in flat position.
Other Useful Tips
It's a good idea to have an additional protection of corners of the picture frames. There are specialized cardboard protectors for this purpose which can also be purchased at the moving supply store;
the pictures should be packed inside the box on their edges, not flat. Also, you need to secure them by packing additional objects around the pictures.
put pictures on the edges when loading them on the moving truck. Choose a place where they will be safe and won't fall over. Try to place pictures between heavy items which won't shift during the relocation.
purchase moving supplies in advance in order to have everything you need at hand. You will need a proper-sized box, bubble wrap, packing tape, marker, packing paper and cardboard protectors (for corners).