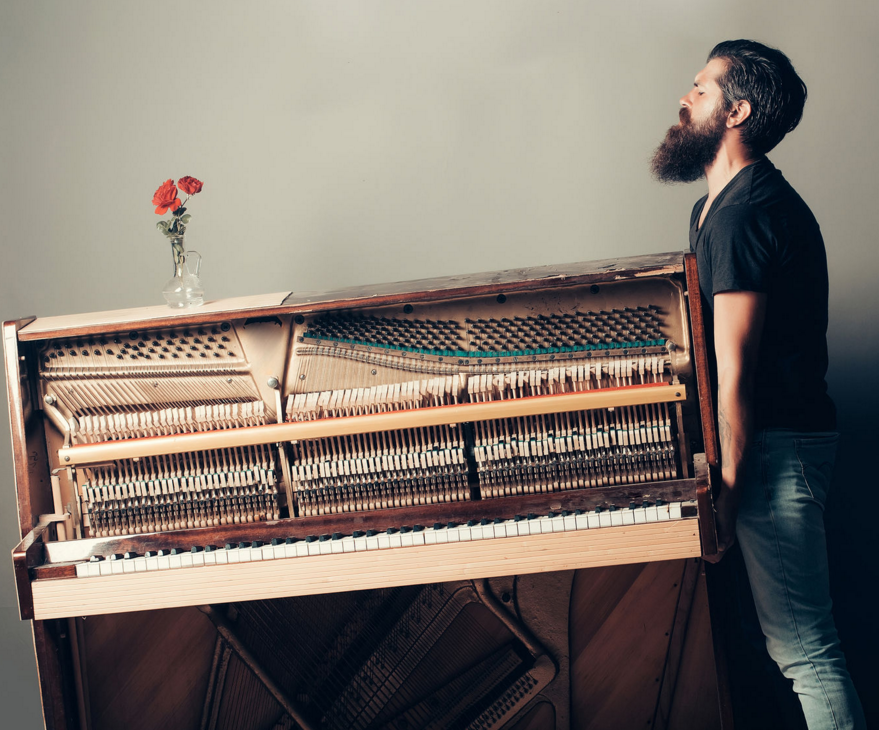 Moving a piano is a difficult task requiring not only special equipment but also proper knowledge and experience. You might want to consider hiring professional movers providing piano moving services in order to avoid injuries. This applies especially if you need to move the piano down the stairs which can be really dangerous. Our piano moving tips will help you avoiding any possible risks when relocating such heavy and quite expensive musical instrument. Huge size and awkwardness of the piano make it really hard to move. While it may seem bulky with huge proportions, in reality, the piano is a fragile instrument and one wrong move may ruin it. That's why we offer you some tips for moving a piano if you do consider relocating it yourself.
Ask for help. It's noteworthy that pianos are really heavy and awkward musical instruments so you'll need at least several people to help with the relocation. Upright pianos carry their weight mostly in the top while their legs are quite fragile.
Proper equipment. Having the proper equipment is half the success when it comes to moving a piano. You will need heavy-duty straps in order to secure the piano and the dolly for furniture which will be able to support the piano weight.
Secure the keyboard lid. The pianos keys are very fragile so it's very important to protect them during the relocation.
Wrapping. Wrapping is an important step for protecting the piano's surface. Wrap it with the blankets paying extra attention to the corners and secure it with the packing tape. Make sure that the tape isn't in contact with the surface. Using our piano moving tips will help you to avoid damage to such valuable instrument as piano.
Lifting. When lifting a piano make sure not to lift it by the legs as they are very fragile. Also, keep it in the upright position. It's recommended to use the dolly when relocating a piano to avoid injuries.
As you can see there are lots of things that should be taken into account when moving a piano. Considering all the risks associated with the piano relocation process, hiring professional piano movers is definitely a better choice. Experts have an experience, equipment and the expertise to carry out the piano relocation in the smoothest possible way. If you do worry that it will be expensive, consider reading our post on how to estimate moving costs.